Let's launch in the new year together.
Alan Geraci for California Assembly District 75 shared their event.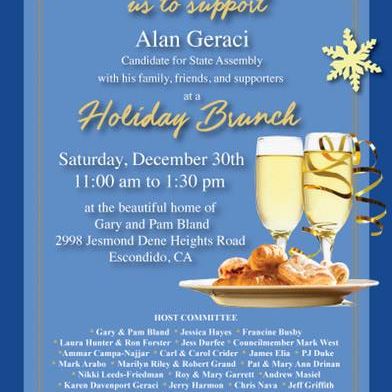 Rise, Fight & Win in 2018
Join us for a holiday brunch at the lovely home of Gary and Pam Bland, 2998 Jesmond Dene Heights Rd., Escondido, California and let's get Alan Geraci ready for a spectacular campaign season and elected for 75th District of the State Assembly in 2018.
You can share this story by using your social accounts: