I will address Our Revolution North County members …
Alan Geraci for California Assembly District 75 shared an event.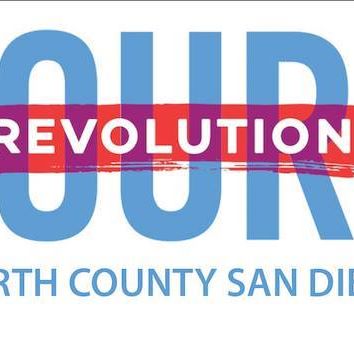 Our Revolution North County San Diego General Meeting
We're having various local candidates present their platform at ORNCSD Monthly General Meetings in the coming months. You'll have an opportunity to ask questions after you hear their positions. In this way, you can make some decisions, early on, about which candidates merit your support. You can make a difference, when it matters most, in the campaign of your favorite candidates by contributing what you can or volunteering in whatever way you can.
The first candidates to assure us they will be presenting their platform at our General Meeting are *Alan Geraci*, candidate for California Assembly District 75 and *Michelle Cassel Gomez*, candidate for California Assembly District 76. So, we'll hear from them at our August meeting!
We are looking forward to the General Meeting of Our Revolution North County San Diego. We are excited to be able to utilize our organization to provide our members and their guests, as well as the public, an opportunity to hear from the candidates, in person, as they address the issues important to you and to democracy.
We are proud that our own Liz Myers-Chamberlin, as a member of Citizens' Climate Lobby, will be discussing the topic of Carbon Fee and Dividend. We are pleased to share this fine presentation with you.
During the meeting we will be asking you, our members, to consider one of the aspects of how we determine which candidates Our Revolution North County San Diego endorses. We will ask you to vote, using paper ballots. We hope you will continue to attend our General Membership Meetings each month through November. We want you to be informed about our candidates and we want you to guide ORNCSD with your vote.
As time allows, our usual Action Team work will continue after the candidate presentations, so be looking for an email from your Action Team captain before the General Meeting. We think that newcomers will find an Action Team that interests them.
You'll find us upstairs, in the Event Room on the west side of Indian Joe Brewing. We are looking forward to meeting up with you on Saturday at 1:00 p.m. See you there!
From the 78 freeway, exit on Sycamore Avenue, and proceed south. Make the first right at the light, onto Thibodo Road. Turn right at the stop sign, onto Watson Way. Proceed north to where Watson Way abuts the freeway. Turn right and park in the Indian Joe Brewing area. There is ample parking. When you enter Indian Joe's, go up the stairs. You'll find us behind closed doors on the west side of the building. Open the door to the southern, back end of Indian Joe's Event Room. Walk right in. Welcome!
You can share this story by using your social accounts: