Election Integrity Law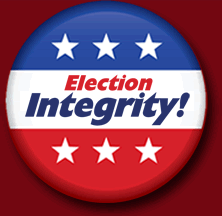 Election Law is a burgeoning legal practice area. Over the past election cycles, voters in California, and the country at large, have experienced the evidence that elections are dynamic and can be fraught with misfeasance, malfeasance or negligence. Issues surrounding election integrity, voter suppression and the overall protection of our democracy is at stake.
Elections are the public act through which you assemble your democratic governance, and elections are only public when you and everyone else can fully participate. Full participation means you can choose to run for office, openly campaign, vote, and exercise oversight. Without public oversight you can participate in only the first few elements; it is elections in the dark, controlled by someone else, hopeful thinking rather than true participatory governance. Public oversight starts with transparency. It is clear to many that using paper ballots, as opposed to electronic voting machines, has already contributed to more voter trust and participation in elections.
It is the mission of CARE Law Group PC to fight for Election Integrity is to support American democracy by assuring that every vote counts and is counted.
Recently, we successfully argued that California election officials must include all vote-by-mail ballots for selection in the random draw and 1% manual hand tally of the automated count for every contest and every election. Citizens Oversight v. Vu, et al. San Diego Superior Court Case No. 37-2016-00020273. The Court held: "The San Diego County Registrar of Voters has a legal obligation to comply with section 15360. It is imperative that auditing requirements are followed completely in order to ensure the continued public confidence of election results. The San Diego County Registrar of Voters is obligated to allocate its resources appropriately in order to comply with the law. If Defendants are unable to do so, they must seek redress with the legislative or executive branches of government, not the Court."
Audits (California Elections Code Section 15360) are a key tool for protecting the integrity of our elections. Other tools include election contests (California Elections Code Section 16100) and recounts (California Elections Code Section 15620). CARE Law Group PC is the advocate for voting rights and election integrity.